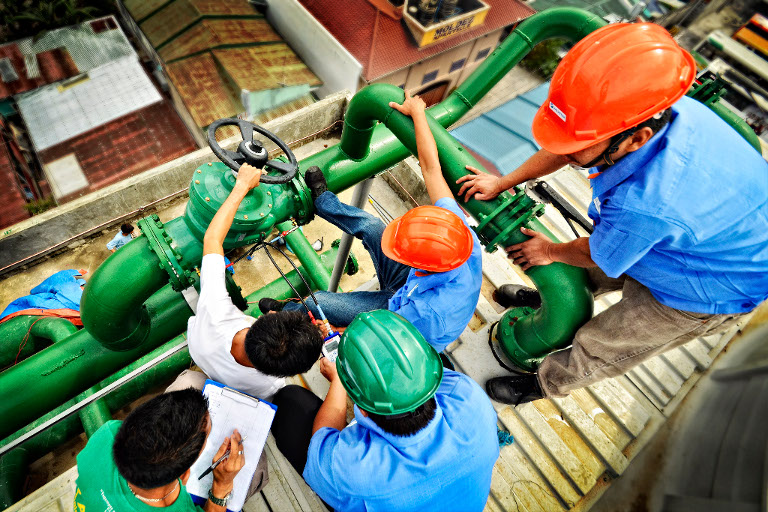 Supplier since 2005
Products supplied by Valvetek Trading are supported by well-trained, experienced and technically capable after sales service personnel. For this project wherein "GALA ®" balancing valves are installed, Valvetek's after sales service team works together with contactor client in hydronic system balancing using Valvetek's Balancing Equipment.
Valvetek Trading was established in September 19, 2005 and has been a reliable supplier for valves and fittings in field such as in HVAC, Plumbing, Fire Protection and Waterworks Industry. The company currently has a sales turn over of almost $2 million a year. We offer a wide range of top-of-the-line products and systems for valves, piping, and seismic isolation for application ranging from equipment to top fluid controls. Sale of one stop service is the company's core strength.

Through the years, Valvetek has built a strong reputation as one of the country's leading and trust-worthy supplier for valves technology. With reputable and internationally recognized industry partners, we are more than capable to supply quality valves and fittings to cover all your needs.
Valvetek Trading is composed of professional sales and marketing officers each with more than 10 years of solid experience in valve industry. People with good product knowledge and experience is our key to realize total customer satisfaction. Our sales and marketing team is supported with well-versed, technically equipped after sales service group, ready for dispatch seven days a week to your project sites whenever their services are needed.
Valvetek Trading's aggressive Sales and Marketing is supported by strong relationship with our partner/principal, both foreign and local. It is this relationship that completes the building block that ensures our customers of continous supply of quality products at reasonable proces and delivery on time.